paul is a british stage director & choreographer.
currently in production with works on a new complete ballet for Pete Townshend's 'Quadrophenia'.
his latest releases include: harry styles award-winning video 'treat people with kindness' featuring phoebe waller-bridge. moncler x alicia keys immersive fashion event 'art of genius', and sky atlantics 'i hate suzy too' starring billie piper.
paul has since finished production as choreographer & staging director on the spice girls 'spiceworld' stadium tour.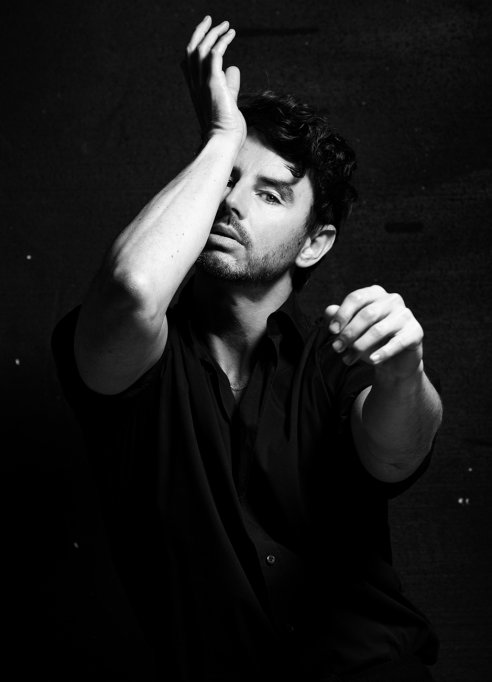 About
Paul trained at The Urdang Academy, London and went on to perform both in the UK and internationally, for both broadcasters and touring productions.
Paul's continued success stems from a rare combination of versatility, innovation, and a distinctly warm nature: a trio of skills that puts both artists and clients at ease. Paul's gentle manner, combined with a strong vision pulls the best out of dancers and performers alike and has kept paul at the cutting-edge of dance across all genres.
Biography
acts
alicia keys x MONCLER 'arts of genius' immersive fashion event (choreographer); spice girls 'spiceworld' stadium tour (choreographer & creative); HARRY STYLES 'TREAT PEOPLE WITH KINDNESS' VIDEO (CHOREOGRAPHER); sam smiths 'the thrill of it all' world tour (choreography & staging director); billie pipers 'I HATE suZIE SERIES' + HER debut directorial film starring lily james 'rare beasts' (choreography & movement); eurovision song contest (staging director); robbie williams 'one night at the palladium' (choreography); katy perry's 'unconditionally' video (choreography); emma bunton's christmas special at the royal albert hall (creative director & choreographer); disney's 'mickey's 90th spectacular' (choreographer).
paul worked closely with one direction for 5 years as staging director, designing their show tracks for all major works in film, stadium and television.
previous creative credits include harry styles; sir paul mccartney; prince; diana ross; alicia keys; james corden; beth ditto; zayn malik; destiny's child; ed sheeran; take that; niall horan; craig david; hurts; katherine jenkins; annie lennox; mariah carey; kings of leon; ellie goulding; pixie lott; enrique iglesias; mcfly; bon jovi; leann rimes; louis tomlinson; snow patrol; years & years; olly murs; bastille; sheridan smith; mNEK; ella eyre; dame shirley bassey; gloria estefan, rudimental and dolly parton.
Television events
paul has worked on consistent tv rating winners, SUCH AS, 2023 eUROVISION sONG CONTEST, hrh prince charles 70th birthday; THE QUEENS platinum JUBILEE; the mtv europe music awardS (ema'S); the olivier awards; victoria secrets fashion show; the grammys; saturday night live; the mtv video music awards (vma'S); britain's got talent; VH1 'DIANA ROSS' TV SPECIAL, america's got talent; the ellen show; the brit awards; strictly come dancing; james corden's the late late show, the x-factor; ant & dec's saturday night takeaway; the royal variety show (VARIOUS); one night only at the london palladium (robbie williams), the classical brit awards; nbc 'one direction' tv special; the olympics opening ceremony; jimmy kimmel live; the tonight show with jimmy fallon; teen choice awards; american music awards; the billboard music awards and the graham norton show.
Major brands
british airways, moncler, cadbury, carnival, coca cola, gq, disney, l'oreal, ford, o2, samsung, virgin holidays, volvo.
Awards
HARRY STYLES 'TREAT PEOPLE WITH KINDNESS' video (vma winner 2021 for best choreography); balletboyz the rite of spring (bbc3, winner of 2010 grand prix golden prague international television award) – choreographer; ant & dec's saturday night takeaway: (itv, winner of 2015 bafta for best entertainment programme) – creative director.
Testimonials
"Paul is recognised for elevating even the simplest of briefs to a powerful and dynamic new level."
Justin Wilkes _ Director of Entertainment at Radical Media, NY.
"A unique talent with a strong artistic vision and an individualistic style"
Ben Turner _ Director of Fulwell 73 Productions.
Social
company no. 07137948